Marble Arch Caves & Boho Cave
A Joint Trip with Kent University Caving Club
26th June 2019
This was my first time taking my newly acquired Canon 5D Mark III Underground.

I've always wanted to give cave photography a try, but due to never actually having my own camera, i've always been unable to begin the process - mainly because nobody would allow me to take their lovely cameras underground, with the chance of them being caked in mud!

For this trip I took my Canon 5D Mark III with a 35mm 1.4f Lens, two flashguns and a bunch of Kent University Students who just so happened to be in Fermanagh this weekend (definitly not a coincidence!) underground to be my trusty flashgun holders and unsuspecting dummies!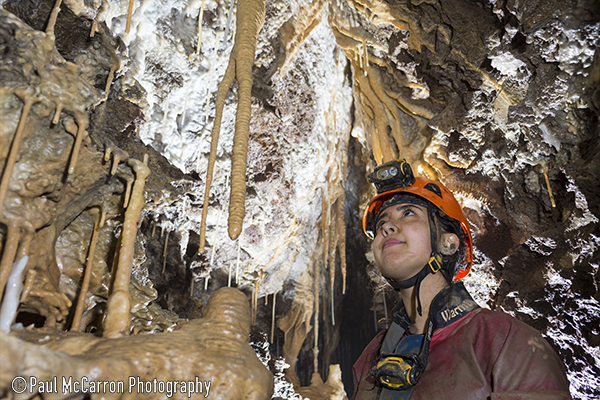 Elif Okutan taking in the pretty features in Marble Arch Cave
I must say, i'm very impressed with how most of these images have turned out. But in particular, there is still so much to learn! Most of the composition of the images is a bit off, with me missing out of the feet of some people, which has reduced the overall feel of some of the images, however, overall it has been a good first shot.

To the right you can see my current setup for carrying my gear into the cave with me. It all currently nicely fits into a Peli 1400 Case - however with the plans to purchase more equipment, it may start to become the case where I have to invest in a smaller Peli case to hold the flashguns - big plans for the future, probably best to see how the next shoot goes before deciding on anything!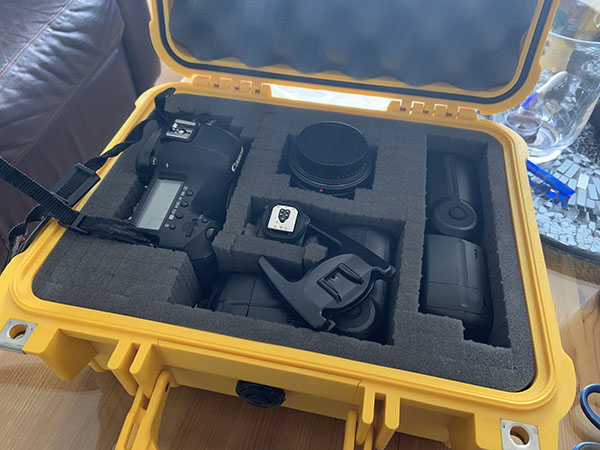 Canon 5D Mark III with Lens and Flashgun in new Peli case