QUB Paddlesports
2021 Pipsqueak Varsities Event
Saturday 5th and Sunday 6th June 2021
Organised by the Queen's University Belfast Paddlesports Club, the 2021 Pipsqueaks Varsities event was hosted on Saturday 5th and Sunday 6th June 2021 at various locations throughout Northern Ireland, including Benburb, Co. Armagh and Let's Go Hydro, Belfast.
As the residing photographer of the club at the time, I was asked to take pictures throughout the event, so that the club could utilise the images for their social media accounts. I was happy to accept as I really enjoy the challenge of capturing the fast paced action sports, and this would be a perfect time to test some new equipment and lenses I had aquired.
Day One Events
During the first day of the event, the white water course was selected at Benburb River and was split up into two different groups, intermediate and advanced. This was done to ensure everyone had a good and fair time at competing during the event.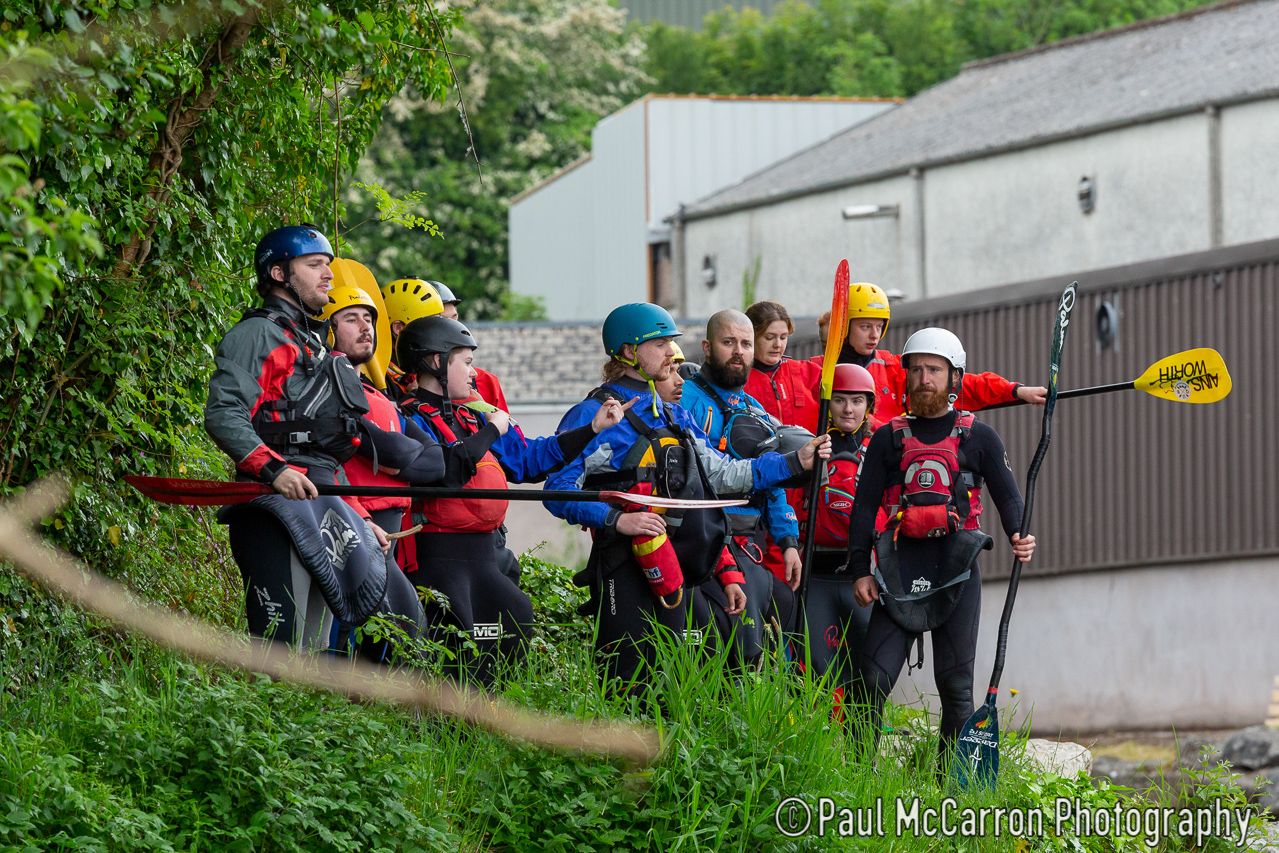 The Paddlers getting the rundown of the White Water Course
Furthermore, a boater cross race took place upstream of the river, which was a fantastic opportunity to get photos of the paddlers racing downstream (and also get that cardio workout in while chasing after them, of course whilst wearing my own drysuit!)
This was then followed by a long distance event in which a couple of the faster guys were put into sea kayaks and had a spinning start, in the hope that it would slow them down, but also allow for them to fight amongst themselves who is the overall better paddler, without involves those of us who were just in it for a good time!


Day Two Events
The second day of the Pipsqueaks Varsities event landed us at the local reservoir at Knockbracken, home to Let's Go Hydro.
The first event we kicked off with was a bit of a freestyle competition, enabling the club to find out who's got the best moves in the boat.
This was then followed by a Canoe Polo competition, a fast paced game where teams of 5 compete to see who is the best.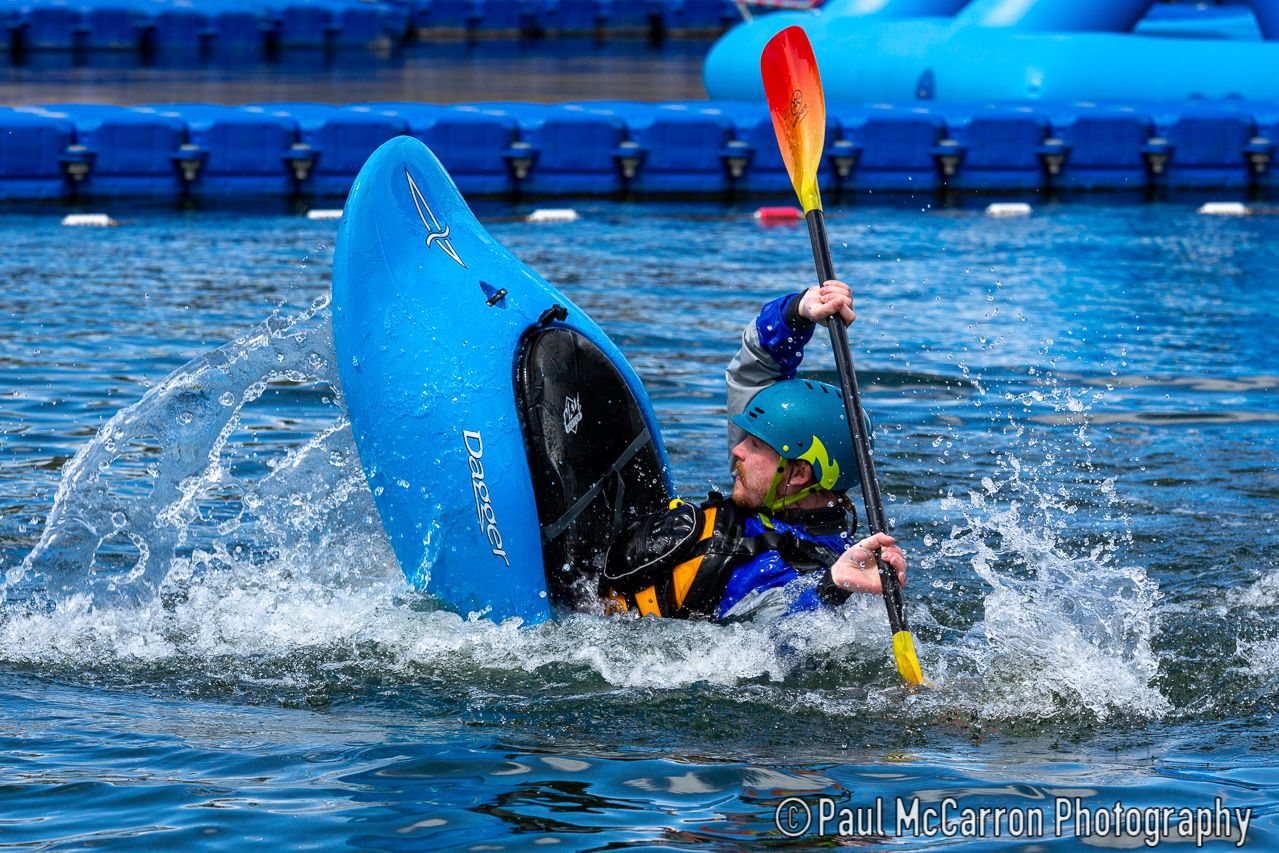 Aaron brings out the style
The Subsequent Canoe polo matches were high energy, with quarter finals, semi's and the final match. I'm proud to confirm it was indeed our team that had the winning streak, coming out top at the end.
Overall the whole varsities event was an absolute blast and I would like to thank all of those who put the effort into organising it from the get go, and also inviting me along to be the photographer to capture the event as a whole.
You can view the full albums below.
Albums

Day One Album
You can view all of the pictures taken on the first day by clicking on the button below.
View Day One Album
Day Two Album
You can view all of the pictures taken on the second day by clicking on the button below.
View Day Two Album